The Department of Economics was established in the year 1975. The department runs Undergraduate classes with the syllabus being followed as per Barkatullah University norms. The department has achieved cent percent result of the students and appear in the merit list of the university.
Special features:-
It has a system of continuous assessment to help students appear in the examination with confidence and practice.
It provides academic guidance by paying personal attention to the students by taking class tests, home assignments and CCE, Project Work.
Special assistance is given in the form of books and tutorials to the students under financial stress.
It operates a departmental library for teachers and students containing many books on various topics.
Besides usual classroom teaching, various charts, group discussion, G.K. Test and workshops are also used as teaching aids.
Staff Members:-
Name
Designation
Qualification
Specialization
Dr.(Smt). Neena Chatterjee
Asst. Prof.

Ph.D.

M.A.

Micro & Urban Economics
Departmental Activities (2014-15):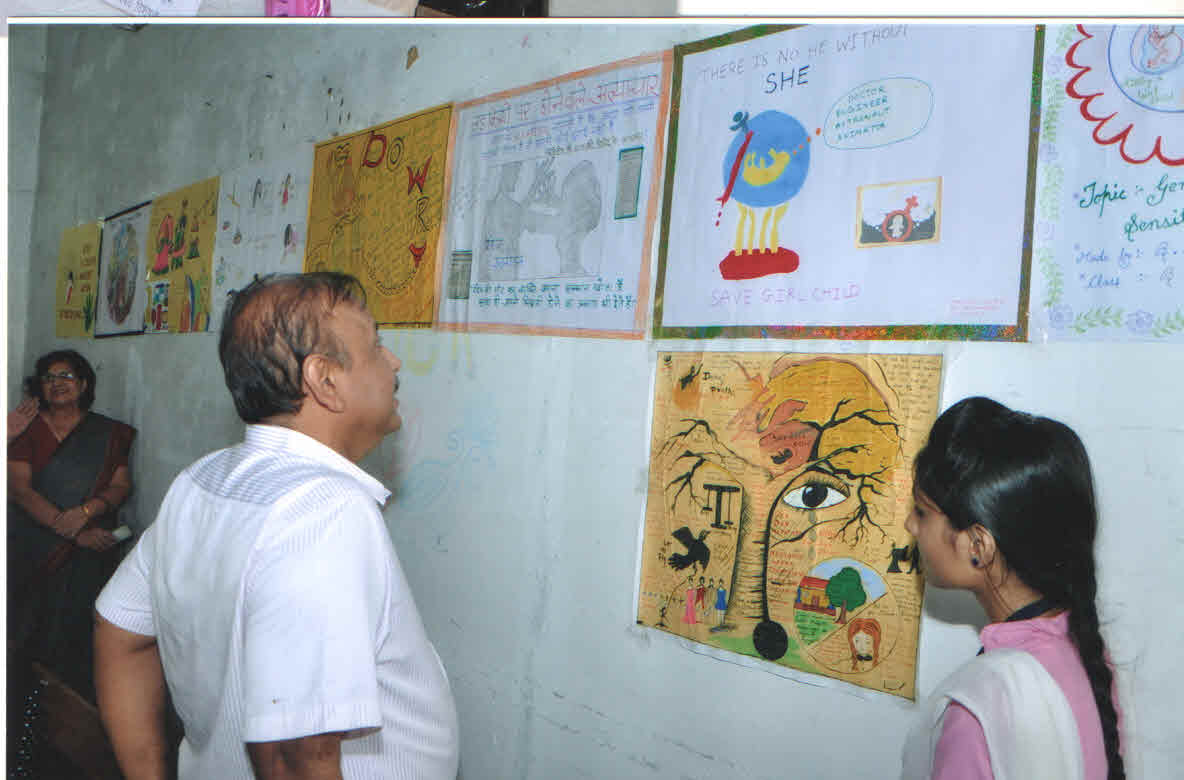 JULY - Organized ZERO CLASSES for all Ist sem. Students from 1st to 12th July and conducted exam for them.
AUGUST - Department has organized a G.K test for the students of B.A vth sem. on 27.08.2014.
SEPTEMBER - Economics Sociology And Psychology departments jointly organized a poster competition on "Gender Sensitization" along with lecture series on 19.09.2014. Resource person's were professor Gyanendra Gautam (Dept. of Sociology , BU) and Prof. Uday Jain (Ex. VC Rewa University).