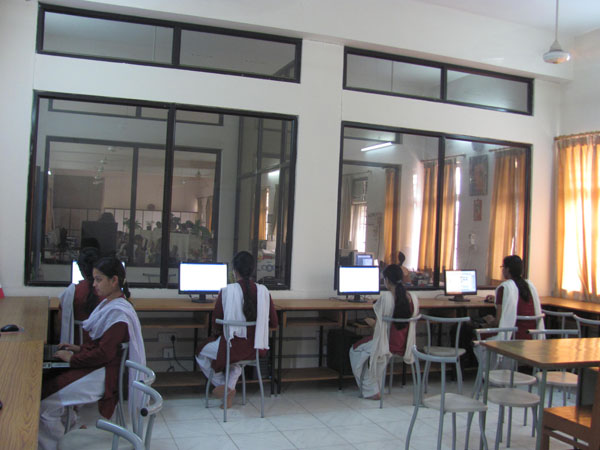 The Computer Centre is looked after and managed by the Department of Computer Science and Applications. The Computer Centre provides the following facilities at nominal charges:
Printouts
Internet
Computing (free of charge)
Scanning
Color Printout
CD-Write
DTP Work
Besides these, the Computer Centre is utilized to
organize Computer Awareness Training for non-computer students.
organize training for B Ed Students.
organize training for the teaching and non-teaching staff of the College.
conduct Seminars / presentation using LCD projector.
conduct course in personality development.
The Computer Centre is open to all the students and staff members in the college working hours from 10:30 a.m. to 5:30 p.m.