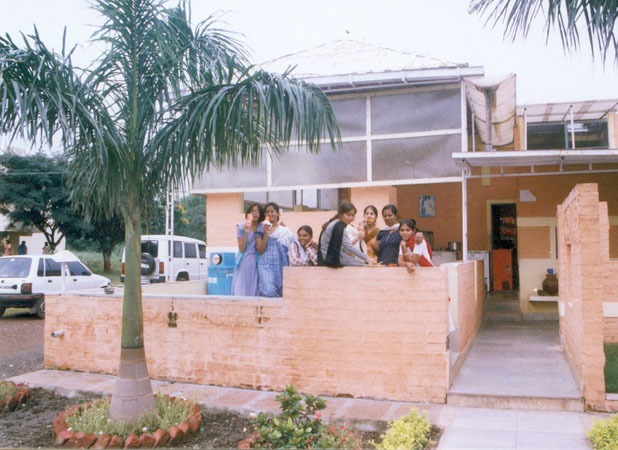 Canteen is the heart of every college or institution. It caters to the basic needs of everyone. Canteen is a place where everyone i.e. students, teachers and other staff members can relax in a comfortable atmosphere & discuss issues on different matters .The college canteen is much more than merely an eating place.
The Canteen in the college premise was established in the year 1986. The present premises has a built-up area of 140.70 sq. m. It is essential that the canteen must be located in a healthy and hygienic atmosphere. It must be convenient for everyone .The location of our college canteen is such that it is easily approachable from all the departments. It is adjacent to "Rajat Mandap" (Girls Common Room) and very near to the place where drinking water is available. A stream of palm trees in front and a small garden next to it , refreshes the tired eyes of all.
Vision:-
To provide good quality food at concessional rates
Healthy, hygienic and pleasant environment
To provide clean and pure drinking water
Maintain eco-friendly environment
Good professional service
Management:-
The Canteen is well managed by a professional contractor. Under the guidance and supervision of the Canteen Committee, it is functioning as per the requirements of the institution. The Canteen Committee has been constituted with the Principal as the chairperson and seven other members.
The members of the committee regularly visit the canteen and monitor the activities and working of the canteen. The objectives of the maintenance by the Committee members include the following:-
Hygiene

Hygiene is the most important criterion for good health. Hence it is absolutely necessary to maintain proper hygiene in the canteen. A spic and span atmosphere is maintained in the canteen including covered dustbins. Daily cleaning of the floor and dustbins with disinfectants are done to maintain a hygienic atmosphere.

Drinking water

Water being the basic necessity, clean, pure and safe drinking water is provided in the canteen through a water cooler, fitted with ultra modern water filter. Proper maintenance of the water cooler is being done by an experienced agency and cleanliness is maintained throughout the year.

Utensils

Clean utensils both for cooking and serving are provided. Separate and spacious washing area for cleaning the used utensils is part of the canteen, the cleanliness of which is also maintained.

Foodstuff

Tasty, tempting and nutritious food is prepared in a clean and hygienic atmosphere. Proper quality of the cooked as well as uncooked material is maintained. The canteen in-charge looks into and solves the problems of students, if any, regularly.

The rates of the foodstuff are economical than the current market rates and are fixed by the Canteen Committee.

Behavior

Behavior of sales personnel with students and vice versa is well looked after. The problems and complaints are also resolved amicably.

Uniform

The College provides two pairs of uniform to 7 employees in the canteen.