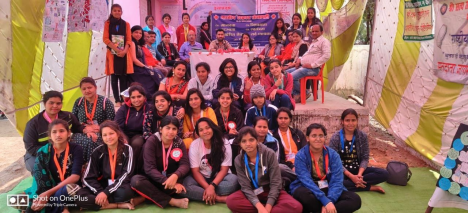 College has been registered for Youth Red Cross Since 2003; Registration No is 07/Bhopal/ Yuvak/20.
Activities :
Awareness about First Aid.
Use of First Aid Box Material and tying of bandages.
Organization of Blood Donation Camps.
Youth Red Cross Volunteers also participate in health programmes, hemoglobin test, tree plantation etc., organized by NSS Units of the college.
Officer:
Dr. Malti Joshi
Programme Officer
Youth Red Cross Society